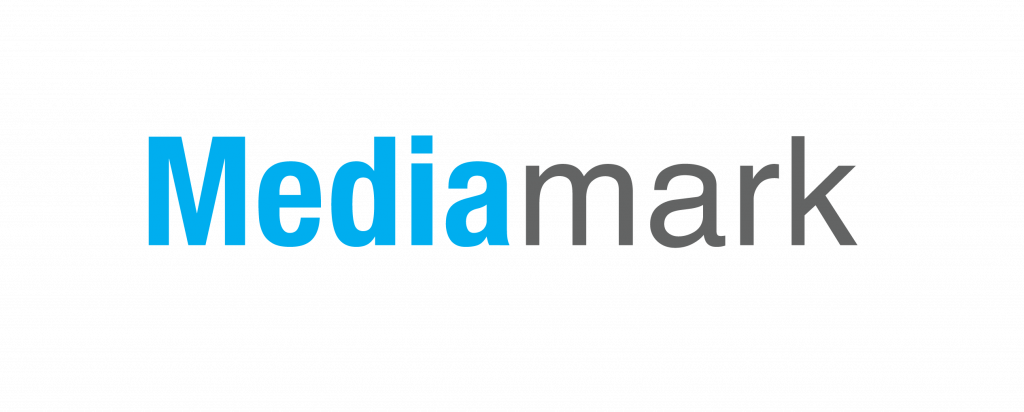 MediamarkET Auction – Cyber Monday Terms and Conditions:
General
1. Bids will only be accepted via the MediamarkET Cyber Auction site on Monday 30 November 2020.
2. You will be notified of a winning bid via email and will be required to fill in the booking form online to complete the process.
3. Booking forms with details are to be completed by COB Tuesday 1 December 2020 for processing.
4. All bookings are subject to availability at time of booking and broadcast/flighting.
5. All bookings are subject to a signed confirmation by Mediamark. You may be contacted with an alternative option. No cancellations will be permitted.
Digital & Digital Audio
1. Availability as per schedule
2. Note: Microsoft Page and Site Takeover packages are only available for placement up to and including 22 Feb 2021.
3. Please note Digital Audio ads to be a maximum of 30" in duration only. Shorter ads will be accepted at the same rate.
4. Only Standard IAB size elements specified per package accepted.
5. All bookings are subject to availability on receipt of a signed Insertion Order (IO)/ Booking form
6. IO's together with all relevant creative/material must be received no less than three days before campaign starts.
7. If Creative/material is not supplied in the stipulated three-day deadline the campaign will be charged for in full.
8. IO's are subject to the Mediamark terms and conditions as set out on the Rate Card effective October 2020 and the website www.mediamark.co.za.
9. All changes must be made in writing.
Radio
1. Available flighting dates:
East Coast Radio, Jacaranda FM, Kaya FM, Smile 90.4FM: w/c 22 December 2020 up to and including w/c 22 February 2021. No date substitu­tions.
Gagasi FM and Heart FM: 1 December 2020 – 30 January 2021. No date substitu­tions.
Digital: w/c 22 December 2020 up to and including w/c 22 February 2021. No date substitutions.
2. All bookings are subject to a signed confirmation by Mediamark. You may be contacted with an alternative option. No cancellations will be permitted.
3. No spot plan alterations for the generic fixed spot packages will be permitted.
4. Should inventory not be available, Mediamark will place alternative spots to the same value.
5. Duration changes are subject to the below conversion table which will affect the package cost. If you wish to make a duration change, please speak to your account manager.
6. All Radio costs are based on a 30 second recorded commercial. NO LIVE READS OR PREFS PERMITTED.
7. No existing bookings may be converted to Cyber Monday packages.
8. No other incentive or commitment discounts will apply to these packages. For Radio, the volume will contribute to client's total annual spend where commitments are in place.
9. No date substitutions are permitted.
10. Clients with no existing Mediamark account are required to supply payment, signed schedules, flighting codes and material by 12H30 three working days prior to broadcast.
11. All standard Mediamark terms and conditions are applicable. For full T's & C's refer to: https://www.mediamark.co.za/terms-conditions/
12. Prices quoted exclude VAT.
13. Rates based on the latest Mediamark Radio/Digital rate card effective October 2020.
14. Cancellation is subject to written notice being received by Mediamark within 28 days prior to broadcast, thereafter a 100% cancellation penalty will be applicable.
15. Errors & Omissions Excepted (E & OE).
Specific Non-Traditional Revenue T's and C's (such as competitions, outside broadcasts, etc)
Creative
1. On Air promotions may not be product related or conditional.
2. A creative concept brief will take place at least four weeks prior to the promotion going on air. Special requirements and promotional objectives will be discussed in the briefing session, and either the Station's creative department or Mediamark's Lab42 will produce a creative concept that will best meet client's objectives, as per brief.
3. For all competitions, mechanics/suggestions are to be made by the advertiser and/or their respective advertising agency in consultation with the Mediamark account executive. Acceptance thereof or changes thereto is, however, is completely at the Station's discretion.
4. Station/Lab42 retain the creative rights of the proposal. Station must approve duplication and use thereof on any other Station, in writing.
5. All mechanics and materials must be approved by station. Station reserves the right to amend any mechanics at any stage should they feel it is not working on the station while the campaign is in progress.
6. Please note that the above are proprietary ideas created by Mediamark and its brands. We kindly request that if you wish to use or share these ideas on/with another Media Owner (other than Mediamark and our brands) that prior permission is sought in writing. Fees may apply. Some ideas may have T's and C's specific to them.
Material
7. Generic pattern may reasonably be altered at Client's discretion. Should the value/investment increase, this is for Client's account.
8. Client to provide Mediamark with recorded generic 3 days prior to commencement of the campaign.
9. Recorded promos are scripted and recorded by the Station and do not contain any commercial content. Should changes be made after approval has been received a re-recording fee of R1 000 will be charged per script. Should Promo recording be delayed due to late implementation, live reads will be utilised and the number of promos will be reduced in accordance with the budget. The use of pre-promos is subject to station approval.
10. The competition 45 word live-read message read by the presenter may not promote other competitions run by the sponsor, but can be generic in nature, or promote the give-away for the next day.
11. The competition 45 word live-read message may be used to promote a grand prize being given away on the final day of the giveaway.
12. All Competitions/Give-Away promotional spots will be written by the Station and will contain Station branding.
13. Should Client approval for webpages not be received by 3pm a day prior to campaign commencement, webpage will go live and required revisions will be made the next working day.
14. If CI or special instructions are not provided with company logos and creative elements, Station will design web layout at their discretion.
Prizes
15. All prizes need to be delivered to the Station at least 5 working days BEFORE the start of the campaign. Failure to comply will result in cancellation of the Give-Away/competition and a cancellation fee of 100% will be charged.
16. The minimum prize value of Competition & Give-Away packages must be adhered to.
17. A Grand Prize may be used to add value to the competition but must not replace the daily minimum prize value.
18. Station's Programming / Creative Manager must approve the prizes prior to the giveaway being booked.
19. Station distributes the prizes to the prize-winners.
20. Only if prizes are too large or include a voucher or subscription will the Station accept letters from the Client confirming the prize. Prize letters MUST be delivered to the Station at least 5 days prior to the campaign commencement date.
21. Please be advised that for big household items, delivery costs is at client's expense.
22. All prize descriptions and 45 word live read messages must be sent to Mediamark at least 10 days prior to the commencement of the campaign for Station approval.
23. Prizes may not incur any expenses to the prize-winner. Therefore, items such as airline tickets without accommodation and airport transfers, printers without computers and cell phones without at least a six-month contract, will not be accepted.
24. Vouchers such as for meals, accommodation, and movies, must be valid for a minimum period of six months.
25. Prizes should match the lifestyle and aspirations of the Station target audience.
26. Novelty value should not be disregarded.
27. Cash, motor vehicles, holidays and audio equipment are preferred.
28. International or domestic holidays must be for a minimum of two people and all-inclusive of accommodation, meals (minimum of two per day), return transportation/flights/taxes, and should preferably include a daily allowance. This package must be valid for a minimum of six months.
Broadcasts
29. Outside Broadcasts are subject to availability at time of Auction and Programme Manager approval.
30. Telkom lines need to be applied for 10 working days prior to the broadcast. Should infrastructure not be in place or lines not applied for timeously, the Outside Broadcast cannot take place and alternatives will be offered.
31. A detailed brief is required by the Station 10 days prior to the broadcast date.
32. All OB opportunities are subject to the Station's approval.
33. OB to be booked a minimum of 3 weeks prior to the actual event.
34. Should a Presenter be required to travel, all costs will be for the Client's account (accommodation, travel etc.) A cost estimate will be supplied by the Station, including Presenters and technical staff.
35. Should an event be outside of 100km radius then additional travel charges will be negotiated.
36. Technical Fees need to be paid prior to the OB taking place.
37. The Station will nominate a particular Presenter, depending on the objectives of the Client and suitability of the Presenter.
38. Please note that the package has been compiled for ease of reference. A full needs analysis will be conducted before implementing this package to establish the appropriateness and effectiveness of this package.
39. The Outside Broadcast will be 3 – 4 hours in duration depending on the Show Date and Time to be confirmed by Station.
40. The OB Van should be accommodated in its size: Length: 6 Metres, Width: 2.7 Metres and Height about 3 Metres.
41. The area required for branding, gazebo etc. would need to be a minimum of about 7m x 7m square.
42. Should the relevant Province go back into Lockdown, Mediamark will propose alternatives for Outside Broadcasts that are within Government regulations and meet client's objectives. The same investment and value will apply.
Social Media
43. Station will post on Social Media as per the schedules.
44. Station does not guarantee the level of exposure each post will receive, nor that the post will be shared additionally by members of the audience.
45. Station will report on the metrics achieved by each Social Media post in the post campaign analysis.
46. Should client have specific Social Media objectives in mind, these are to form part of the brief prior to the campaign.
Marketing
47. Station logos may not be used without prior consent from the Station and all applications of the logo need to be approved by the Station.
General
48. Major Competition packages and Outside Broadcast packages do not qualify for any additional bulk volume discount, as value is already added.
49. The total investment includes production/creative costs for the on-air competition or on-air broadcast and recorded promos.
50. Mediamark will place generic and promo spots at their discretion and these can be changed to meet station requirements and campaign deadlines. In the event that spots are moved, Mediamark undertakes to ensure that the value of these spots will not decrease below a minimum guaranteed value on the Schedule Summary. If necessary, additional spots will be included in the campaign to retain this value.
51. Mediamark will not be held responsible for any circumstances beyond their control.
Station Competition T's & C's can be found here:
52. https://www.ecr.co.za/winold/general-rules/
53. https://www.jacarandafm.com/winold/general-rules/
54. https://smile904.fm/general-contest-guidelines/
55. https://www.kayafm.co.za/competition-terms-and-conditions/
56. https://www.heartfm.co.za/competition-rules/
57. https://gagasiworld.co.za/competition-terms-and-conditions
Please email [email protected] for any queries