Heart FM has trusted, talented and energetic on-air personalities. They regularly interact with their loyal listeners and draw crowds wherever they go. The combination of music and much loved celebrities makes Heart FM Cape Town's leading commercial station by far are the Heartbeat of the Western Cape connecting your brand to influential listeners.
Our listeners are actively changing the landscape of the Western Cape and Heart FM represents the strongest Influence in the province.
They are economic influencers who are working, shopping and have the spending power to move your brand.
Our talent is rooted in the Western Cape, we connect from understanding the diversity of our listeners, we live through their experiences, and we laugh with them every day by sharing moments that relate to their lives daily, we play through their past, present and future as our listener evolves with us.
We are a trusted companion of the Western Cape, connecting to our audience with our on-air talent bringing them laughter, food and music.
We celebrate the diversity of cultures in the Western Cape and Live through our audiences joys and happiness and providing comfort through their tears.

We are Heart FM, Cape Town's beat
CSI Initiatives that warm the Heart
16 Days for Youth – 2020
This year's Lockdown due to COVID-19 has intensified the difficulties that many people are facing in the Western Cape. Heart FM supported people and projects in need across the Western Cape community. The initiative aimed to give comfort and hope to the less fortunate in the Western Cape by providing food parcels, community and social upliftment in the form of building or improving of homes, playgrounds, libraries, schools or any assistance that they required.
We were unable to go on the road this time, however we are still in the Hearts and minds of our listeners and were able to aide communities by safeguarding their outreach projects by using our valued partners to ensure that we are able to do our bit.
16 Days for Youth
16 Days for Youth launched in 2016. The aim of the initiative is to share the stories of ordinary people making an extraordinary difference in the lives of the youth in their respective communities.
Each year the station identifies a number of these projects throughout the Western Cape that offer support in different ways; from feeding schemes to day care facilities, safe-houses, sports and recreation. What they all have in common is the fact that they offer not only a haven for the youth in the area, but create opportunities to make a sustainable difference in their lives, either through education, coaching, feeding or empowerment projects.
The entire station shuts down from 01 – 16 June and broadcasts every day from 6am to 6pm from each location. While the station aims to fill these gaps itself over the 16 days, it also offers a platform for listeners to support these initiatives, either in their private or corporate capacities through either cash donations or volunteering their time for building, painting, feeding, and entertaining the youth.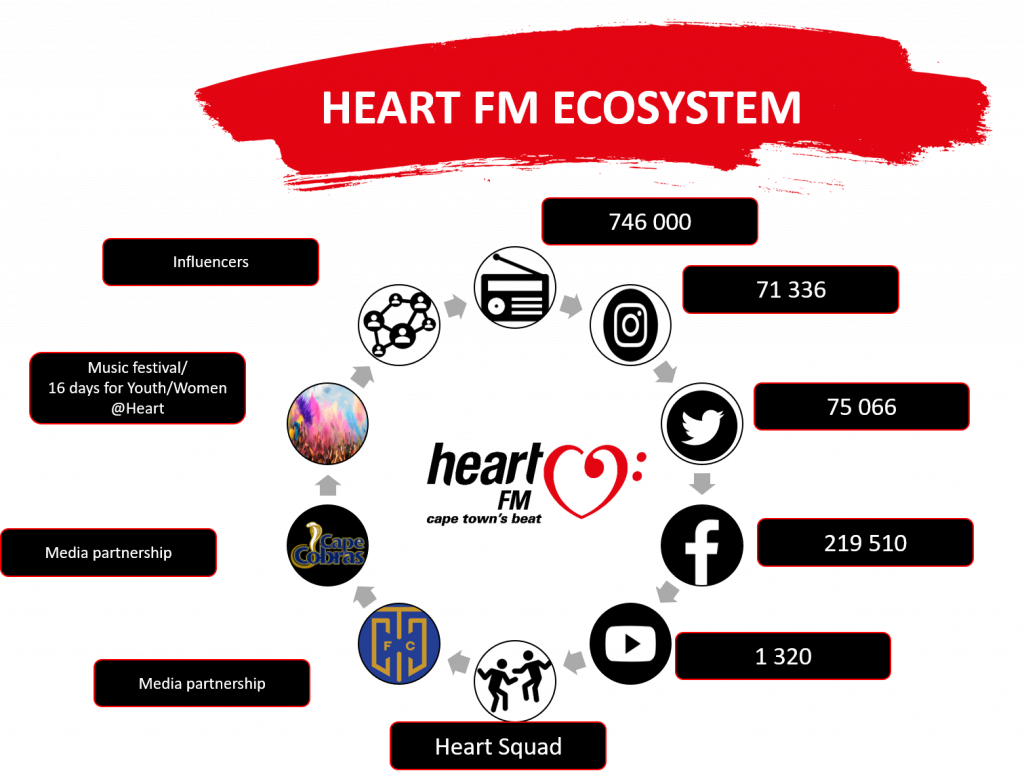 Catch up with Social Media