Kaya 959 speaks directly to the Code Switcher. Code Switching is a mindset that describes the unique duality of this audience. Code Switchers possess an ability to move from a township to a suburban experience with ease. They can move from one language to another in a single sentence. The Kaya 959 Code Switcher is on a journey of personal growth and they are driven to succeed. Kaya 959 provides them an authentic, welcoming environment where they feel included and they are accepted for who they are.
Radio is regarded as a prominent and dependable source of content by Code Switchers:
The majority of Kaya 959 Code Switchers are avid listeners who tune in almost daily.

 

Code Switchers primarily trust Radio as a source of knowledge, music, news, entertainment, and lifestyle content.

 

The Kaya 959 Code Switcher is a discerning shopper who loves sales and discounts, but also wants quality products.

 

Kaya 959 Code Switchers are the primary decisionmakers when it comes to household purchases.
Source: Kaya 959 Radio Check 2022, BRC RAMS AMPLIFY November 2021 – October 2022 and Brandmapp 2022
Switch to Kaya 959 and align your advertising marketing strategy with a brand that is authentic, inspiring, and progressive, speaking directly to the Gauteng code switchers. The Code Switchers Black Middle-Class consumers are making their mark in the world while staying true to their roots. With Kaya 959, you will reach them in a way that resonates and leaves a lasting impression. 
Why Switch to Kaya 959?
We requested our Kaya 959 media industry influencers to share their perspectives on the growing influence of radio and the ways in which the Kaya 959 environment is advantageous for clients' brands, you can also meet the Code Switcher.
See how McDonald's connected with the Code Switcher:
The Kaya 959 Ecosystem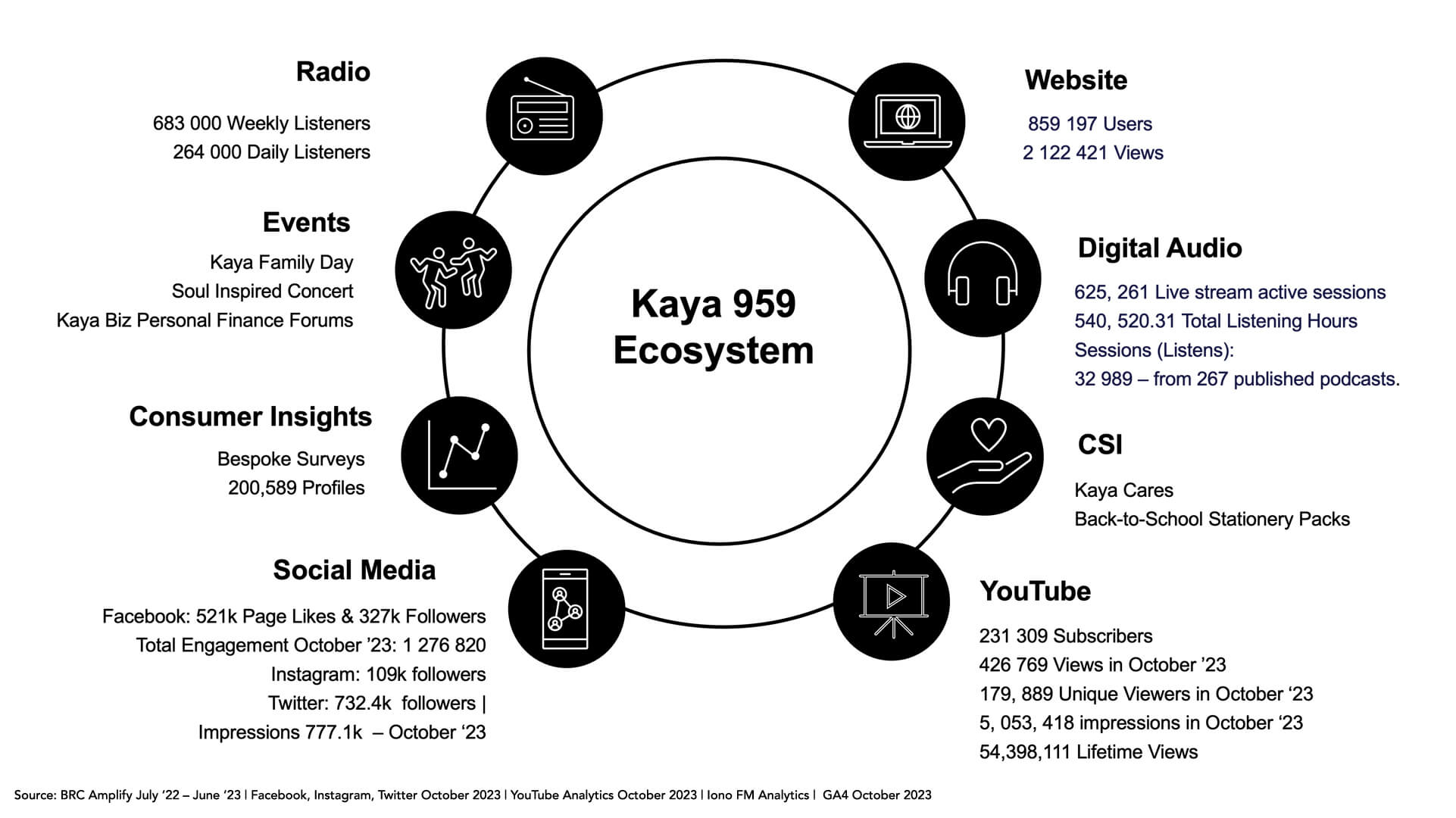 Catch up with Social Media